Highlights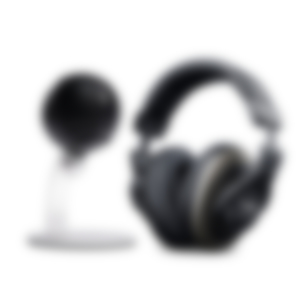 Why we love this product
High quality is important to us, which is why Teufel recommends selected partners such as Shure, for technically excellent interaction between all components. With this bundle of the legendary Teufel MASSIVE and the Shure MV5C microphone, you'll be well equipped for your video and telephone conferences. And your boss will make ears.
Key advantages at a glance
Bundle of Teufel MASSIVE closed-back HD headphones and the Shure MV5C table microphone
Shure MV5C offers directional condenser microphone capsule for efficient reduction of ambient noise as well as room reverberation for high quality in podcasts, Youtube videos and conferences
Additional speech enhancement mode with de-esser (reduces sibilants) and adjusted EQ - so you are understandable for everyone
Easy to set up - unpack, connect, go. Works on PC and Mac for Teams, Skype, Zoom, Google Meet, Teamspeak etc.
Mute function, headphone jack for monitoring, headphone volume control, LED status indicator and high-quality metal housing
Connection via USB: USB-A and USB-C cable included in scope of delivery
Teufel MASSIVE offers 50 mm neodymium drivers & aluminium-copper voice coil for powerful basses, silky highs
Foldable ear cups with thick padding and effective external sound attenuation
Features
All technologies at a glance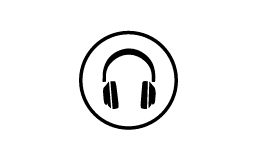 Icon - Over-Ear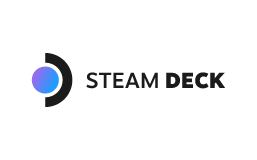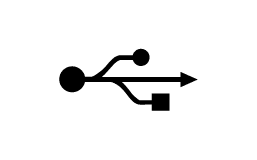 USB-Schnittstelle<br><br>Hinweis: Funktionsumfang der Schnittstelle kann je nach Produkt variieren. Nähere Infos zu diesem Produkt auf der Webseite oder in der Anleitung.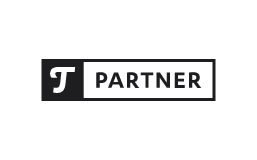 Quality brands especially selected by Teufel are the perfect match for our products.
Deep and powerful bass with amazing agility
The MASSIVE produce powerful sound from a wide range of source devices including smartphones, iPods and PCs. Thick cushioning on the ear pads effectively block outside noises and ensure perfect comfort even after hours of wear.
Fold-in earcups
While a master of bass, the MASSIVE still produce incredibly silky trebles with no squawking. Aluminum/copper voice coils give the MASSIVE an impressive dynamic range for gaming and movie sound.
Removable cable with bayonet socket
If you enjoy a strong dose of powerful, resonant bass to help you get through your day, the MASSIVE are for you. The new and improved version of Teufel's popular over-ear headphones have even more powerful sound and were endowed with stronger components including an aluminum headband for an improved look and greater durability.
Included components
Teufel MASSIVE + Shure MV5C
1 × Teufel MASSIVE – Black

1 × 3.5mm to 6.3mm adapter for Teufel MASSIVE
1 × 1.3 m connecting cable (3.5 mm) for Teufel MASSIVE
1 × 3.0 m connecting cable (3.5 mm) for Teufel MASSIVE
1 × Carrying bag for Teufel MASSIVE

1 × Shure MV5C – black - silver
Specifications
Teufel MASSIVE

Over-ear, closed HIFI headphones for DJs, musicians and everyone who appreciates deep, resonant bass.

| | |
| --- | --- |
| Frequency range | 10 - 22000 Hz |
| Peak power capacity (IEC - Short Term) | 1 W |
| Maximum sound pressure level | 98 dB/1m |
| Impedance | 32 Ohm |

| | |
| --- | --- |
| Mac OS | Yes |

| | |
| --- | --- |
| Weight | 0,4 kg |

Shure MV5C

Powerful desktop microphone in a classic design for high voice quality for video and telephone conferences in the home office or office as well as for recordings for podcasts.

| | |
| --- | --- |
| Weight | 90 g |

| | |
| --- | --- |
| Headphone output 3,5mm | 1 |
| Micro USB B | Yes |

Teufel MASSIVE + Shure MV5C