Highlights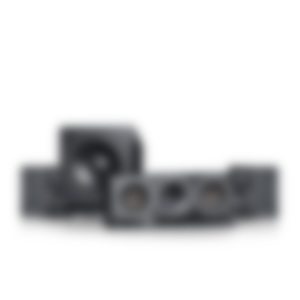 Key advantages at a glance
5.1 expansion set for the Theater 500/Theater 500S
For true Surround Sound
Contains a center, subwoofer and rear speakers
Components: 2 x T 500 D 16 dipoles, 1 x T 500 C 16 center, 1 x S 6000 SW subwoofer
Suitable for use with midrange to high-end AV receivers
Powerful S 6000 SW subwoofer with 300mm woofer and 250-Watt power for deep, powerful bass, can be paired wirelessly
Features
All technologies at a glance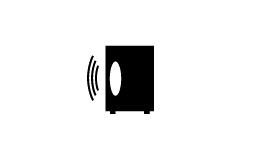 Front-firing subwoofer
Refined bass power
The S 6000 SW is an advanced model universal subwoofer from Teufel: engineered in Berlin. Overview of highlights:
Front-firing for refined sound production

300 mm chassis for cut-off frequencies down to 25 Hz
Nearly double sized bass reflex port for less distortion at extreme frequencies

Extremely low-noise and efficient power amplifier for clearer levels and less power consumption
Wireless connection available with SubConnect MOD for compatible devices (i.e. ULTIMA 40 Active), or optional Subwoofer Wireless Transmitter

Automatic on/off
A wealth of configuration options (volume control, phase switch, auto dynamics and HP (high-pass) filter)
Designed for AV receivers with or without THX licensing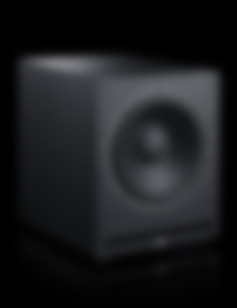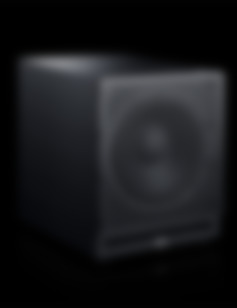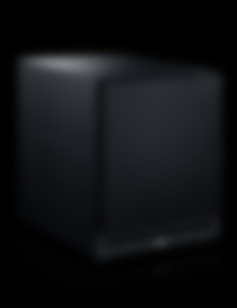 Dipole speakers for that authentic movie theater feel
Dipoles rear speakers simulate the sound image of a movie theater, where the surround channels are each produced by multiple speakers. The non-directional sound radiation of the dipoles to the front and rear gives the sound an indisputably authentic feeling. Two woofers and tweeters ensure tight sound across the entire frequency spectrum down to the subwoofer.
Speaker balance is sonically identical to the front speakers
Can be configured as dipole or direct-radiating speakers (for gaming)

Stable, gold-plated inputs (compatible with banana plugs) provide optimal connection for cables up to 4 mm²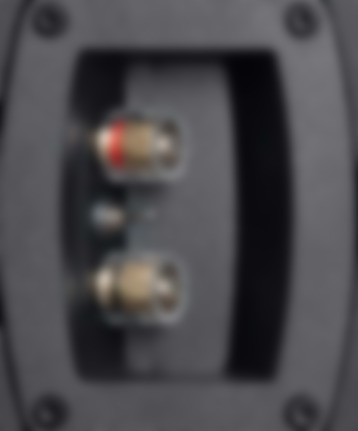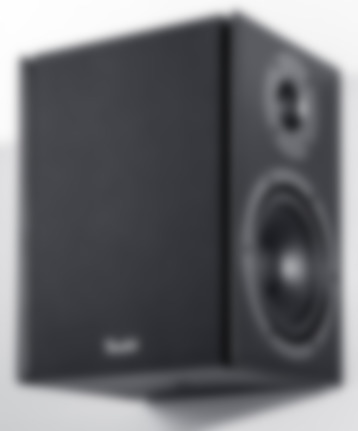 Included components
Theater 500 "2.0>5.1 Surround expansion set"
1 × Centre Speaker T 500 C 16 – Black
1 × Pair Dipole Speaker T 500 D 16 – Black

1 × Dipole Speaker T 500 DL 16 – Black
1 × Dipole Speaker T 500 DR 16 – Black

1 × Subwoofer S 6000 SW – Black
Specifications
Centre Speaker T 500 C 16

High-end center speaker

| | |
| --- | --- |
| Width | 59,5 cm |
| Height | 24,3 cm |
| Depth | 22,8 cm |
| Weight | 12,5 kg |

| | |
| --- | --- |
| High Level speaker inputs | 1 |
| Terminal clamps | Gold-plated screw terminals |
| Minimum amplifier output power recommended | 50 W |

| | |
| --- | --- |
| Suitable for AV receiver | Yes |
| Suitable for banana plug | Yes |
| Maximum cable diameter | 4 mm |
| Diameter of the stand screw threads | 6 mm |
| Removable front cover | Yes |
| Enclosure material | MDF |
| Enclosure surface | MDF/Lacquer |
| Net internal volume | 14 L |
| Keyhole plate mounted | Yes |
| Wall mounting brackets | Yes |
| Tweeter (number per enclosure) | 1 |
| Tweeter (diameter) | 25 mm |
| Tweeter (material) | Fabric |
| Bass/Midrange driver (number per enclosure) | 2 |
| Bass/Midrange driver (diameter) | 160 mm |
| Bass/Midrange driver (material) | Kevlar |
| Continuous power handling (IEC - Long Term) | 140 W |
| Sensitivity (2.83 V / 1 m) | 88 dB |
| Frequency range | 69 - 21000 Hz |
| Peak power capacity (IEC - Short Term) | 200 W |
| Maximum sound pressure level | 106 dB/1m |
| Impedance | 4 - 8 Ohm |
| Crossover frequency to Woofer (recommended) | 80 - 120 Hz |
| Acoustic principle | 2-way-system |
| Enclosure type | Closed |
| Crossover frequency internal switch | 300 /1600 Hz |

Dipole Speaker T 500 DL 16

The T 500 Ds are equipped with double drivers - one tweeter and one bass-midrange driver per side are phase-shifted. Such a dipole concept creates a diffused spatial representation and a gripping atmosphere. For gaming, the dipoles can be switched to direct emitters for perfect placement of your opponents.

| | |
| --- | --- |
| Width | 16,3 cm |
| Height | 26 cm |
| Depth | 19,3 cm |
| Weight | 5,13 kg |

| | |
| --- | --- |
| High Level speaker inputs | 1 |
| Terminal clamps | Gold-plated screw terminals |
| Minimum amplifier output power recommended | 25 W |

| | |
| --- | --- |
| Suitable for AV receiver | Yes |
| Suitable for banana plug | Yes |
| Maximum cable diameter | 4 mm |
| Enclosure material | MDF |
| Enclosure surface | Matte (front and back), laminate (body) |
| Net internal volume | 6 L |
| Spikes prepared | Yes |
| Integrated stand | Yes |
| Continuous power handling (IEC - Long Term) | 90 W |
| Sensitivity (2.83 V / 1 m) | 85 dB |
| Frequency range | 100 - 21000 Hz |
| Peak power capacity (IEC - Short Term) | 140 W |
| Impedance | 4 - 8 Ohm |
| Crossover frequency to Woofer (recommended) | 80 - 120 Hz |
| Acoustic principle | 2-way-system |
| Enclosure type | Closed |
| Crossover frequency internal switch | 2300 Hz |
| Phase switch Dipole/Monopole | Yes |

Dipole Speaker T 500 DR 16

The T 500 Ds are equipped with double drivers - one tweeter and one bass-midrange driver per side are phase-shifted. Such a dipole concept creates a diffused spatial representation and a gripping atmosphere. For gaming, the dipoles can be switched to direct emitters for perfect placement of your opponents.

| | |
| --- | --- |
| Width | 16,3 cm |
| Height | 26 cm |
| Depth | 19,3 cm |
| Weight | 5,13 kg |

| | |
| --- | --- |
| High Level speaker inputs | 1 |
| Terminal clamps | Gold-plated screw terminals |
| Minimum amplifier output power recommended | 25 W |

| | |
| --- | --- |
| Suitable for AV receiver | Yes |
| Suitable for banana plug | Yes |
| Maximum cable diameter | 4 mm |
| Diameter of the stand screw threads | 6 mm |
| Removable front cover | Yes |
| Enclosure material | MDF |
| Enclosure surface | Matte (front and back), laminate (body) |
| Net internal volume | 6 L |
| Keyhole plate mounted | Yes |
| Wall mounting brackets | Yes |
| Tweeter (number per enclosure) | 2 |
| Tweeter (diameter) | 25 mm |
| Tweeter (material) | Fabric |
| Bass/Midrange driver (number per enclosure) | 2 |
| Bass/Midrange driver (diameter) | 130 mm |
| Bass/Midrange driver (material) | cellulose |
| Continuous power handling (IEC - Long Term) | 90 W |
| Sensitivity (2.83 V / 1 m) | 85 dB |
| Frequency range | 100 - 21000 Hz |
| Peak power capacity (IEC - Short Term) | 140 W |
| Impedance | 4 - 8 Ohm |
| Crossover frequency to Woofer (recommended) | 80 - 120 Hz |
| Acoustic principle | 2-way-system |
| Enclosure type | Closed |
| Crossover frequency internal switch | 2300 Hz |
| Phase switch Dipole/Monopole | Yes |

Subwoofer S 6000 SW

High-end subwoofer with wireless connection option

| | |
| --- | --- |
| Width | 37 cm |
| Height | 47,4 cm |
| Depth | 54 cm |
| Weight | 23,6 kg |

| | |
| --- | --- |
| Cinch input | 1 |

| | |
| --- | --- |
| Power supply voltage | 230 V |
| Automatic on/off | Yes |
| Maximum power consumption | 250 W |
| Mains cable - IEC connector (non-heating device) | Yes |
| Safety class | 2 |
| Storage for settings when disconnected | Yes |
| Standby-Function | Yes |
| Standby-Power consumption | 0,4 W |
| Input gain adjustment | Yes |
| Frequency regulator (range) | 20 - 50 Hz |
| Level control | Yes |
| Phase control | Yes |
| Power output capacity sinus (RMS) Bass | 240 W |
| Amplifier configuration | 1.0 |
| Amplifier technology | Class D |
| Amplifier channels | 1 |

| | |
| --- | --- |
| Lowest frequency (-3 dB) | 25 Hz |
| Suitable for AV receiver | Yes |
| Equalisation openings (pos.) | Front |
| Equalisation openings | 1 |
| Removable front cover | Yes |
| Frontfire | Yes |
| Enclosure material | MDF |
| Enclosure surface | Laminated, matte |
| Net internal volume | 55 L |
| Integrated stand | Yes |
| Woofer (number per enclosure) | 1 |
| Woofer (diameter) | 300 mm |
| Woofer (material) | cellulose |
| Frequency range | 25 - 200 Hz |
| Maximum sound pressure level | 110 dB/1m |
| Acoustic principle | 1-way-system |
| Enclosure type | Bass reflex |