Highlights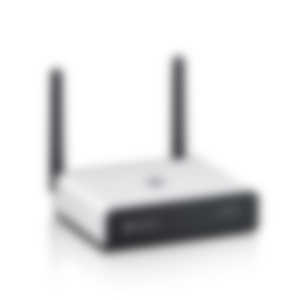 Why we love this product
The Raumfeld Expand supports strong uninterrupted streaming with single Raumfeld devices or entire multi-room systems. The little Expand takes control of your streams and supports your home router for optimal performance. In addition, the Expand features a USB port for directly connecting media storage devices allowing you to stream your digital music library to any Raumfeld device in your network. <br />
Key advantages at a glance
Audio streaming optimizer for the Raumfeld system, ideal for multi-room setups
Facilitates lossless wireless audio transmission to multiple playback devices
Can manage a digital library of up to 200,000 tracks for anytime access via app
For fast and uncompromised audio transmission with high signal strength
Easy installation: Simply connect to router via Ethernet cable<br />
Includes USB port for connecting additional storage systems
Features
All technologies at a glance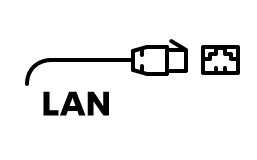 Anschluss zum Ethernet (LAN)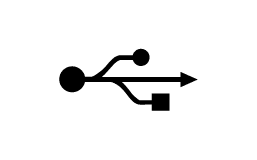 USB-Schnittstelle<br><br>Hinweis: Funktionsumfang der Schnittstelle kann je nach Produkt variieren. Nähere Infos zu diesem Produkt auf der Webseite oder in der Anleitung.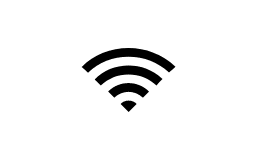 Verfügt über WLAN-Funktionalität.
Together with your router, the Raumfeld Expand creates the perfect WiFi streaming environment
After an easy installation process, the Expand automatically connects directly to your WiFi router and communicates the signal without drops or interruptions to each Raumfeld device in your network. The little organizational wonder can also host media storage devices via its USB port, making it possible to stream titles from your digital library. The system's memory can index up to 200,000 titles for anytime access via the Raumfeld Controller App.

Home WiFi signals can be brought to the breaking point by many competing devices, the transmission of larger files or thick walls. The result is often dropped signals and interruptions – irritating hindrances to the enjoyment of your music. The Raumfeld Expand puts your music streams back in the fast lane by creating an autonomous WiFi signal exclusively for your Raumfeld system.

Lossless audio tracks can place a large burden on home WiFi systems which often host a range of other devices from smartphones and tablets to game consoles. To facilitate the best multi-room experience with top quality digital music files, the Raumfeld Expand create a dedicated WiFi network for your music. The system can manage an incredible 200,000 tracks for instant access to your favourites, playlists and other personal settings across a huge range of music via the Raumfeld App.
Autonomous, not exclusive
In addition, the Expand is equipped with a USB port to which even large external hard drives can be directly attached. NAS and DLNA/UPnP media servers containing compatible music files can also be accessed by the system.

Audio streaming without frontiers
Lossless audio presents a challenge to audio streaming because of the large volumes of data involved. In order to cope with bigger quantities of data within a limited broadband, many manufacturers of streaming products compromise the signal. In other words, the lossless files that you select from a service like TIDAL or your private music library is not what is played back. Raumfeld, however, respects the integrity of all music files and does not compress them for easier streaming. The Expand creates the wireless infrastructure needed for streaming the best quality audio without compromise.

Equipped with two adjustable antennas for incredibly reliable and fast transmission, the Expand is perfect for situations where a weak router, thick walls or the use of many streaming devices at once hinders the smooth streaming of larger files. The external placement of the antennas extends the range of the wireless network for music enjoyment without drops or disruptions from multiple Raumfeld players in any room in your home.
State-of-the-art streaming, down-to-earth setup
Integrating the Expand into your Raumfeld system requires absolutely no prior technical knowledge. Simply connect the device to your WiFi router via the included Ethernet cable and let the system do the rest. The Expand automatically recognizes all Raumfeld players already connected to your router. Additional Raumfeld players can be added to the network with the simple press of a button. A single, discreet LED light keeps the user updated as to the device's status.

Thanks to its compact dimensions and integrated wall mounts, the Expand is easy to integrate into your home.
Included components
Raumfeld Expand
1 × wall adapter power supply for Raumfeld Expand
1 × Ethernet cable 2m – gray
Specifications
Raumfeld Expand

High-performance audio streaming hub for multi-room systems with multiple players. The Expand creates an autonomous Wi-Fi network exclusively for audio streaming independent of your home Wi-Fi.

| | |
| --- | --- |
| Width | 11 cm |
| Height | 2,8 cm |
| Depth | 11,2 cm |
| Weight | 0,15 kg |

| | |
| --- | --- |
| Maximum power consumption | 3 W |
| 10/100-Mbit/s Ethernet | Yes |
| WLAN Standards | 802.11 b/g/n |
| Maximum WLAN range | 15 m |
| WLAN encryption | WPA2-PSK |

| | |
| --- | --- |
| LAN | Yes |
| USB 2.0 | Yes |
| Wifi | Yes |
Accessories
All necessary accessories are included in the delivery.